My buddy Josh and I have registered a 40 acre claim at a secret place near Wickenburg, AZ.
Just recently, we went out to the property and walked around the entire place. It was a lot of ground to cover. We saw lots of quartz and mineralized rocks were spread out everywhere and black sand in certain spots. The soil is a brown-reddish color. This is supposed to be a good indicator in a gold bearing area. Not only that, but gold was previously found in this area. We walked around looking at all the geological features until we decided to setup camp and do some sampling.
Since we are new at gold prospecting, we don't know where to start sampling on the property, so a stream bed looked like a good spot to start. There is an inside corner where we started to dig a hole.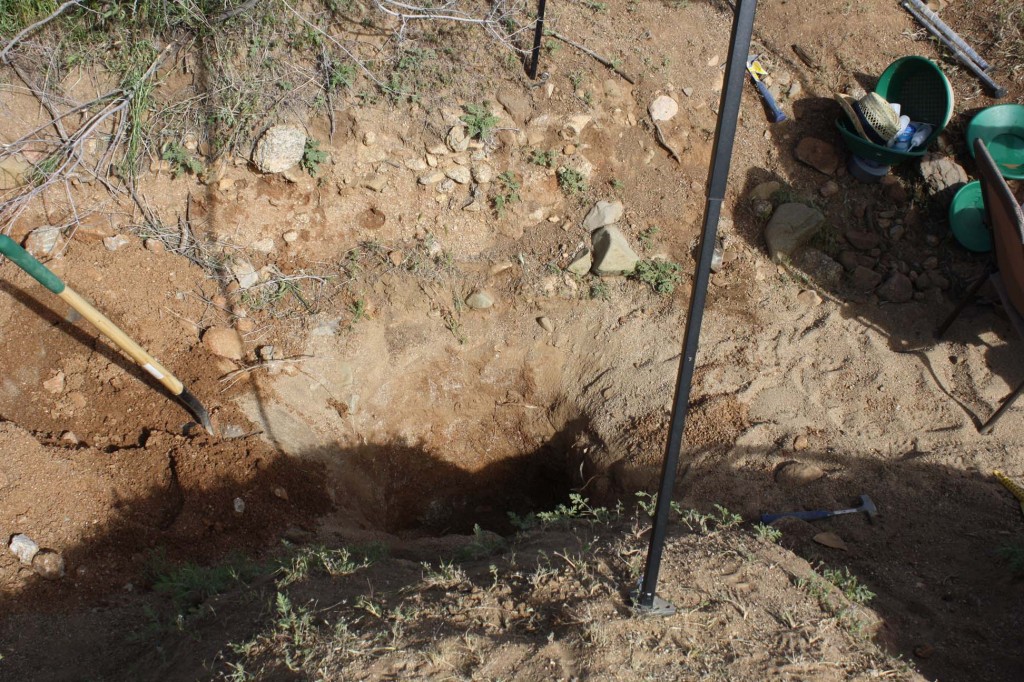 (click on the picture to enlarge it)
I'm using a new small recirculating sluice for the first time to see how well it does. I've never used one before, so this was very exciting for me.
We shoveled about five 5-gallon buckets of dirt through the sluice one small shovel at a time. My arm got a good workout that day.
I added a small amount of clay-be-gone and a drop of dish soap to the water to reduce the surface tension.I had to make sure there was an even steady flow of water in the sluice. All in all, it was pretty simple to operate after I got some suggestions from some folks that came by to see us.
Two hours later we ended up with some concentrate and panned it out. It produced a little bit of fine gold. We got about 1/10 gram from the cons.
I think if we got that much gold from only five 5-gallon buckets, then how much would we get if we dredged the area?
When we get more experience and a dredge, we will definitely make a trip to answer that question.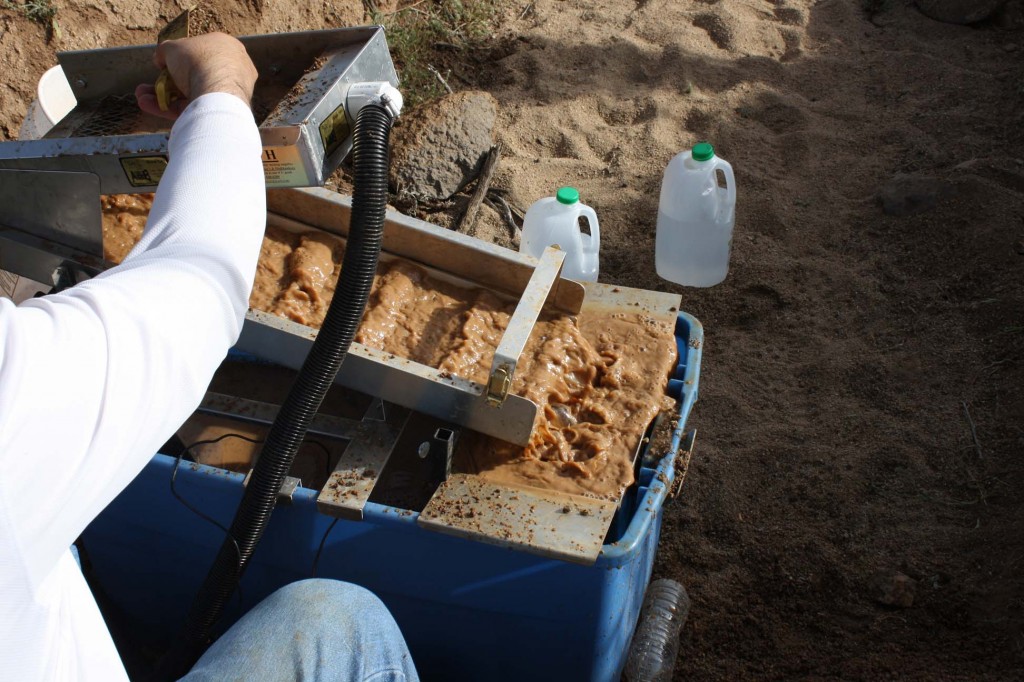 (click on the picture to enlarge it)