We came back to Rock Springs in search for more of that yellow metal we saw last time. We now have more equipment and more manpower.
We drove our equipment to and from the site with a Polaris Ranger RZR 4 800. It was very comfortable to ride and handled much better than a quad.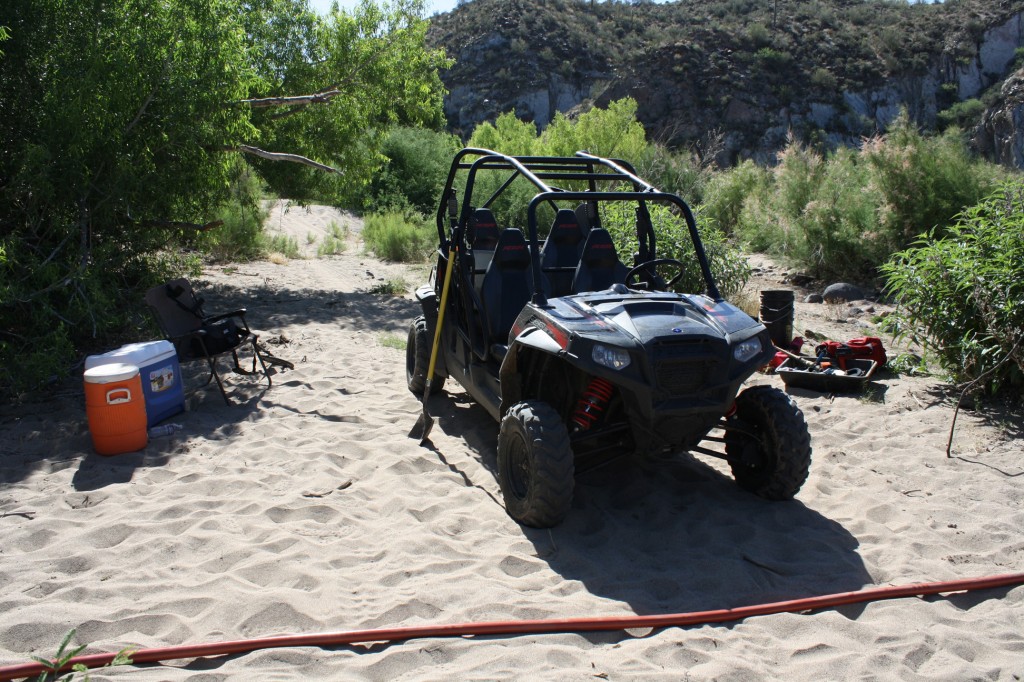 (click on the picture to enlarge it)
It took about 45 minutes to get setup and ready. We pumped water from the nearby creek which was about 200 feet away. We used 1.5″ Discharge Hose. This hose is lightweight yet very tough and easy to transport. You can see the low pressure hose and foot valve go into a 5 gallon bucket. I drilled about 250 holes in that bucket to allow enough water to seep in. The purpose of the bucket is to keep the algae from building up too quickly around the foot valve and stopping water flow. We only needed to clean this once per hour versus once every five minutes. This helped a lot.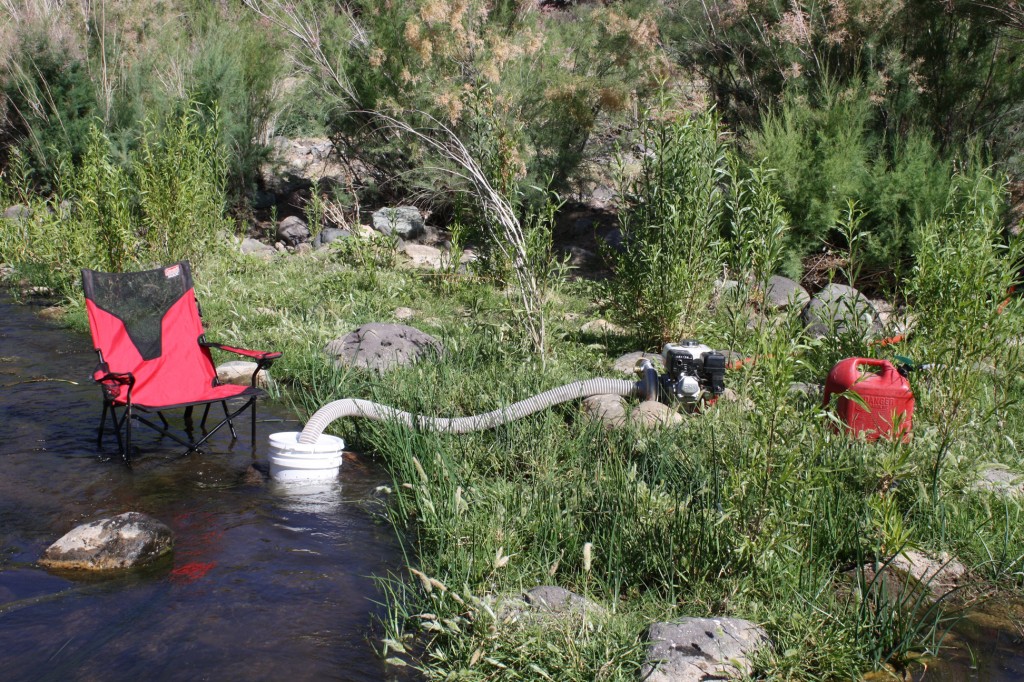 (click on the picture to enlarge it)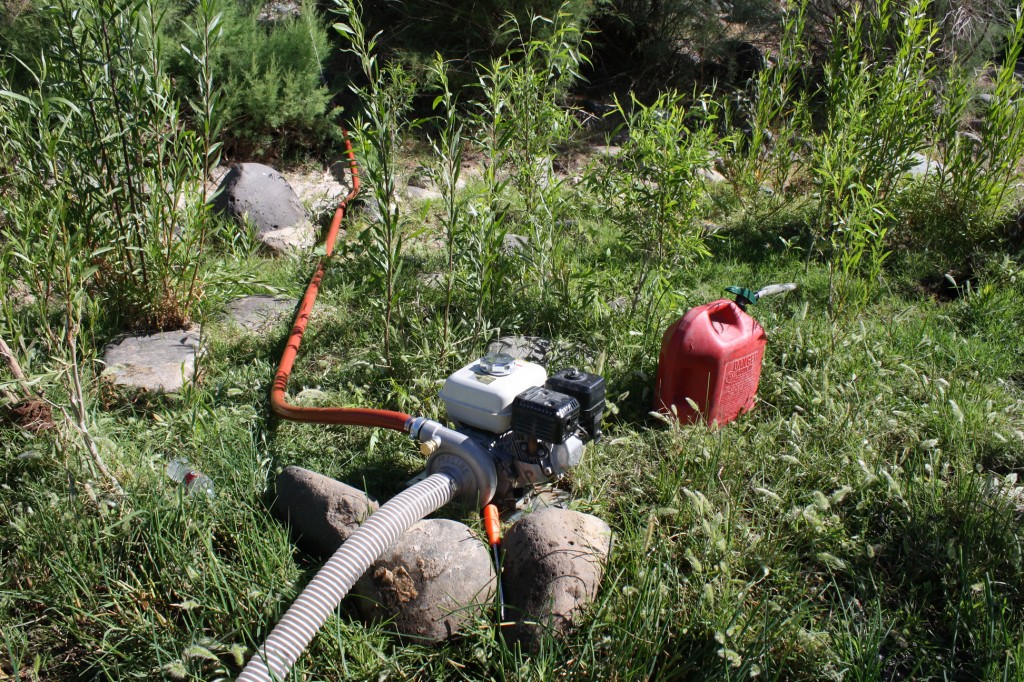 (click on the picture to enlarge it)
The "little pump that could" had no problem pushing the water 200 feet going uphill. We ran it at 90% throttle for about 7 hours and used less than one tank of gas.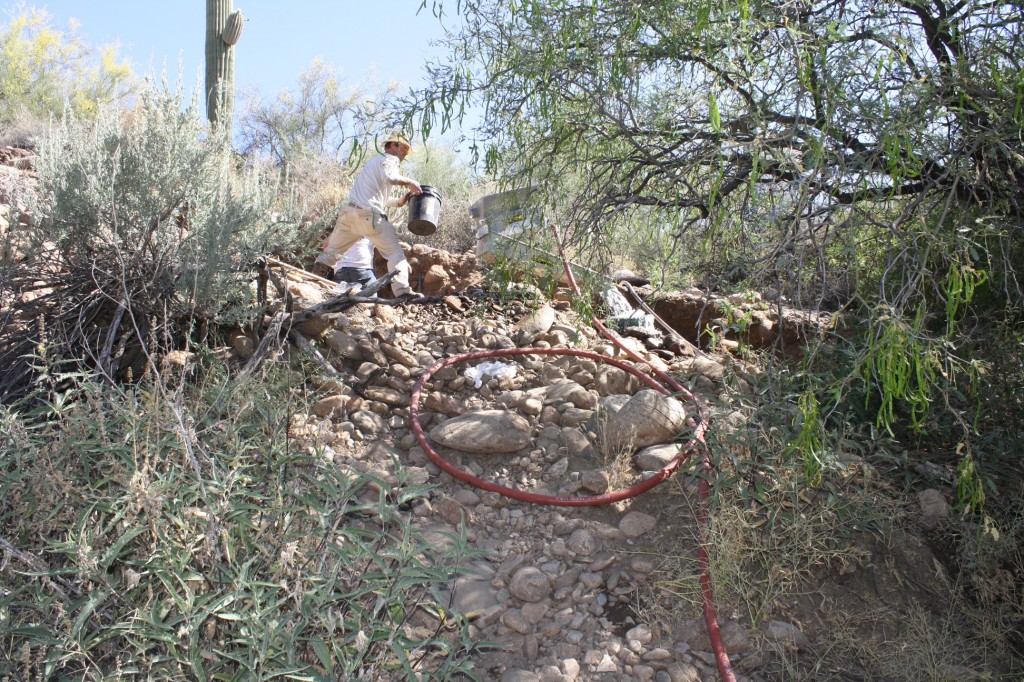 (click on the picture to enlarge it)
Josh, Brandon and I worked at least 1.5 tons of material. One ton is forty 5 gallon buckets.
There is about two feet of sedimentary deposit lying on top of metamorphosed bedrock. Not sure where the source of gold originated from, but one old timer suggested it was deposited there about 30-35 years ago from a flood. I sampled many places around the bottom of the site and found no gold. It appears to be all in this hard packed sediment on this hill.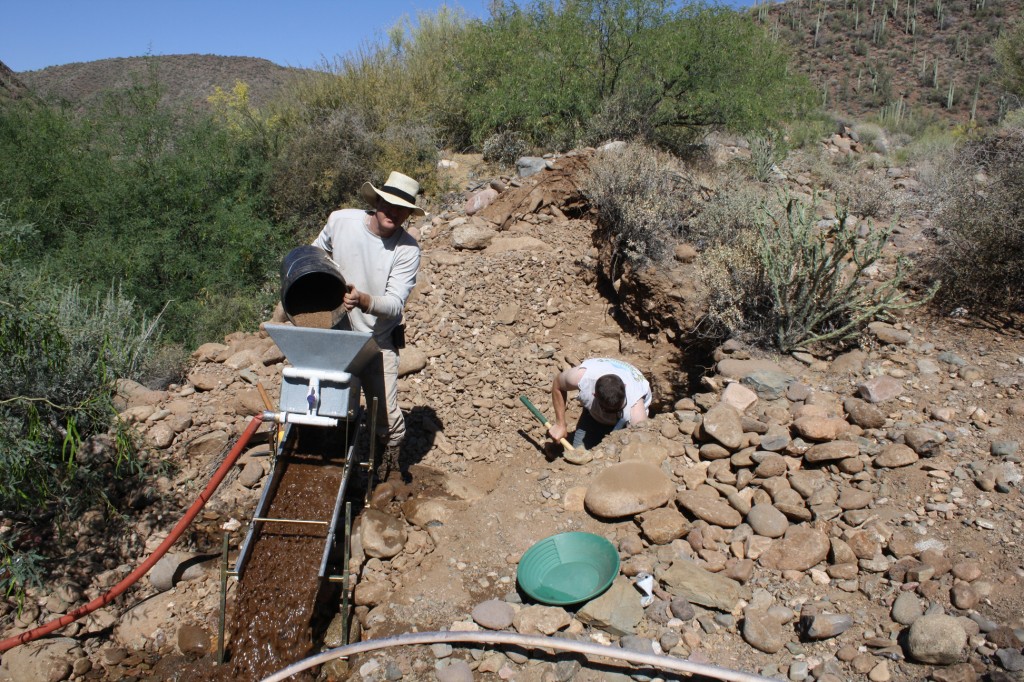 It was a clear day and hot. Next time I will suggest using shade cloth over the work site.
I will pan the concentrates later this week to see how much yellow metal was acquired.